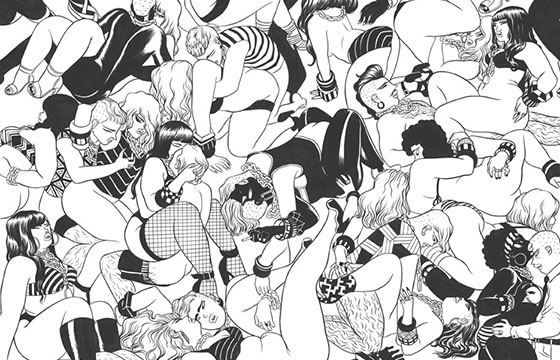 Erotica // Thursday, July 24, 2014
Dilraj Mann is one of our favorite illustrators depicting curvy women. Grounded in the setting of nightlife in northeastern london, Mann's depictions of busty, curvy, smooth-lined women in tight jeans are fully awesome, celebrating the voluptuous figure. His latest drawings feature a women tattooed head-to-toe in Adventure Time cartoons and an orgy of even more full-figured nubiles living out the true meaning of a Bacchanal.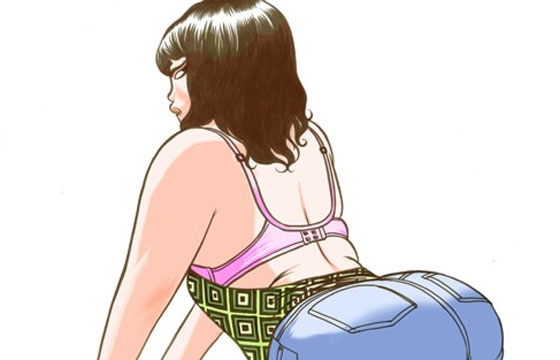 Erotica // Wednesday, March 06, 2013
With an obvious appreciation and admiration for a certain thickness, artist and illustrator Dilraj Mann keeps the women he depicts in his renderings on the curvy side. Voluptuous vixens and fashion conscious females fill the sketchbooks of this London based creative, creating a lustworthy portfolio that we can't take our eyes off of.