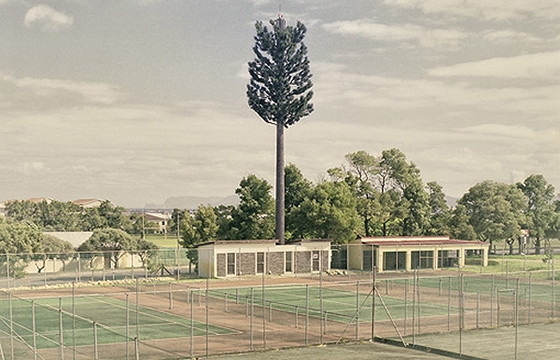 Photography // Friday, October 03, 2014
In his photographic series "Invasive Species", artist Dillon Marsh explores the phenomena of disguised cell phone towers in South Africa. The cell phone towers he photographs are the imitation tree towers that are erected and designed to meld into the surrounding landscape.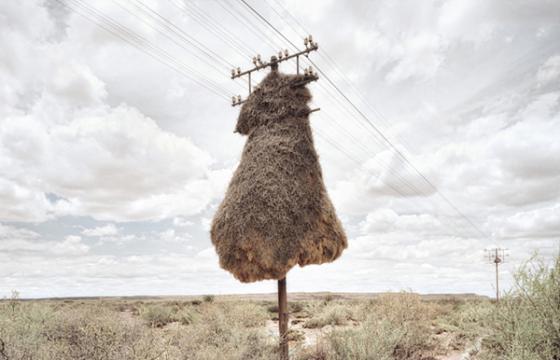 Street Art // Saturday, February 23, 2013
In the Kalahari Desert, South Africa, a native bird called the Sociable Weaver Bird constructs massive nests attached to telephone poles out of twigs and grass. These birds acquired the word "Sociable" in their name as they are known to share their nests with several other species including owls, vultures, eagles, red-headed finches, ashy tits, familiar chats, and many more.