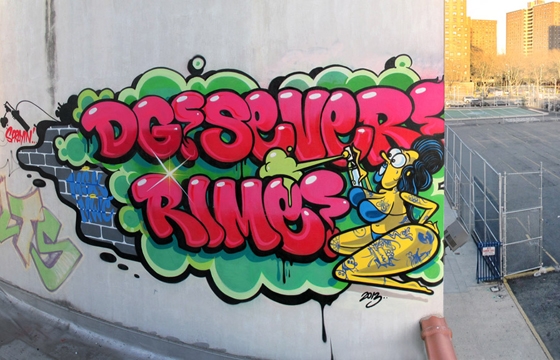 Graffiti // Friday, April 26, 2013
Another rooftop hooked up by the talents of Rime, Sever, and DG. Rime painted a tattooed, minimally dressed, deranged girl spraying the letters.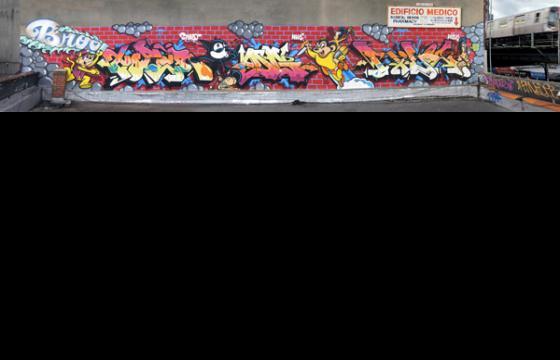 Graffiti // Tuesday, October 16, 2012
These three recently gave this rooftop in Brooklyn a serious makeover, painting a nice brick wall background, Mighty Mouse, Felix the Cat, and a few hoodrats to spice it up.  Probably looks pretty fresh passing by on the train.