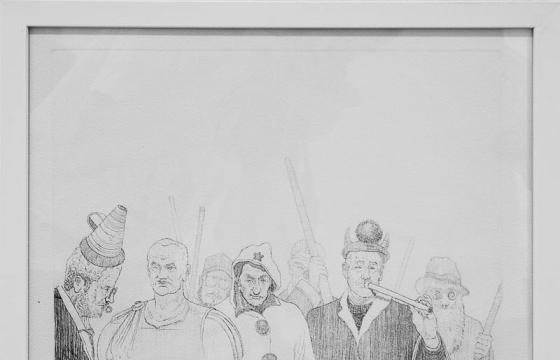 Juxtapoz // Monday, October 29, 2012
One of our favorite contemporary Spanish artists, Daniel Munoz, aka SAN, opened a new exhibition at Delimbo Gallery in Sevilla, Spain titled, Posesiones de Ultramar. The show consists of a series of recent works, that directly tackle the problematic and the collateral experiences derived from the mural practice developed over the last few years.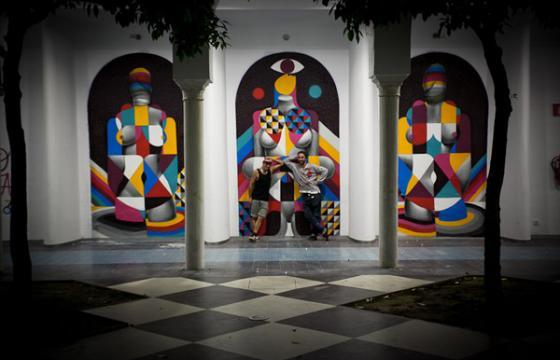 Juxtapoz // Thursday, June 07, 2012
The collaborative works of artists, Remed and Okuda, for the group show "ESTO NO ES GRAFFITI" at Delimbo Gallery in Sevilla, Spain, are quite impressive. Remed's fusion of strong shapes and rich color palette combined with Okunda's monotone figures compliment each other perfectly. Remed has something special coming up soon in our printed magazine department. Keep an eye out!