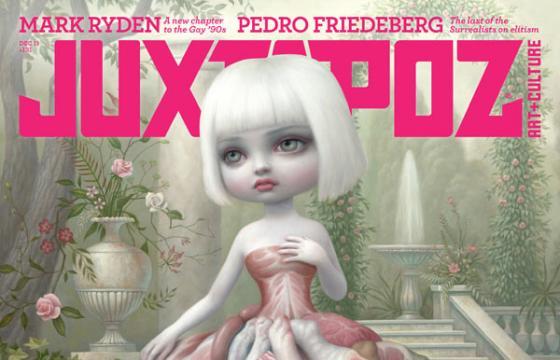 Juxtapoz // Thursday, November 10, 2011
Our December 2011 issue has arrived in our webstore, and we are giving you a preview of what we have inside. As you know by now, Mark Ryden is the cover artist, and his interview is followed by features on Mexican surrealists Pedro Friedeberg, Vienna-based illustrator Moussa Kone, graffiti artist Read More Books, NYC's Geoffrey Chadsey, fine artist Sarah Cain, and photographer Chase Jarvis.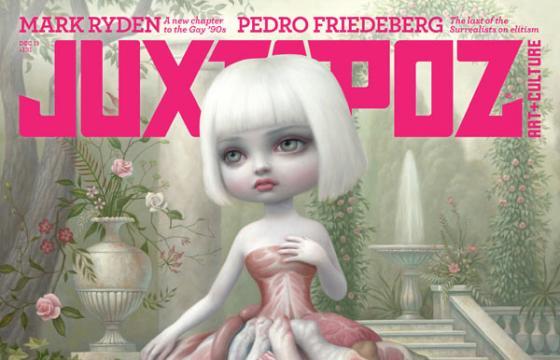 Juxtapoz // Thursday, November 03, 2011
We just got a little package in the mail today; our new December 2011 issue. Number 131 if you are counting at home. The cover; Mark Ryden, with a special cover story done in conjunction with Ryden's Taschen monograph and new body of work that will premiere in early 2012.