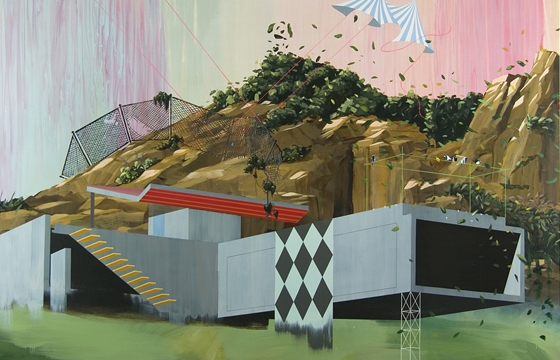 Juxtapoz // Wednesday, January 15, 2014
One of our favorite artists we discovered last year was Brooklyn-based painter Dean Monogenis, an artist who can create wonderful architectural settings that balance on the edge of futurism and surealism. Not only did the artist have a busy 2013 with a ton of new paintings, he is currently showing in a group show at Walter Maciel in Los Angeles...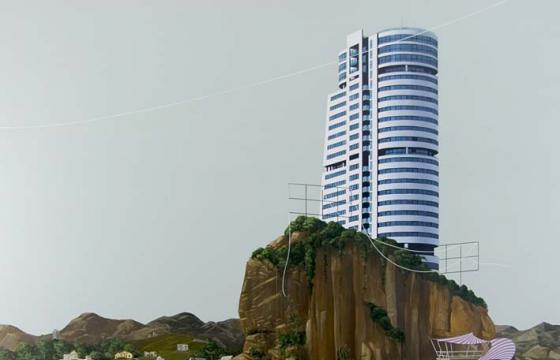 Juxtapoz // Monday, February 13, 2012
A great find today was the work of Brooklyn's Dean Monogenis, an artist who creates futuristic and architectural acrylic on wood paintings, as well as works on paper and sculpture art. Monogenis had a solo exhibition at NYCs' Morgan Lehman Gallery last year, and a solo at Athens, Greece's Xippas Gallery this year.