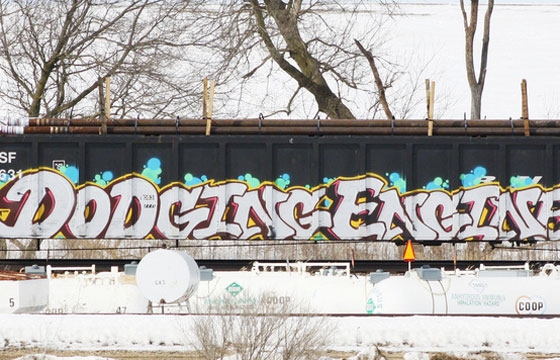 Graffiti // Thursday, February 27, 2014
When painting freight trains the De crew can fittingly stand for "Dodging Engines," which is part of the process that comes with participating in this recreational activity.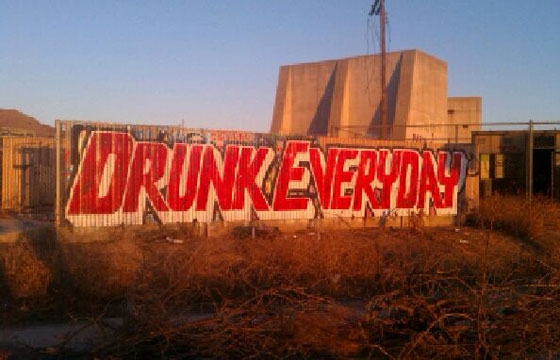 Graffiti // Thursday, October 03, 2013
Sounds like a full-time job and damaging to the size of your wallet. But if you are Drunk Everday and can paint letters like this, that's certainly commendable. Painted by the DE crew.