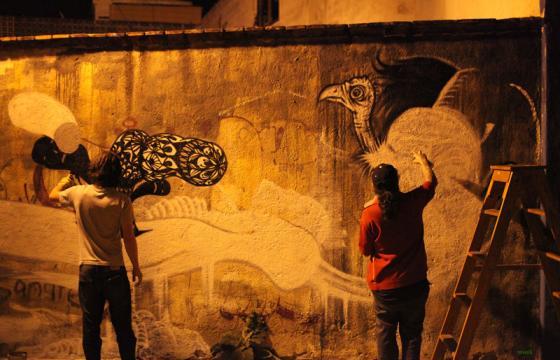 Juxtapoz // Tuesday, November 08, 2011
We showed your are photos from the Day of the Dead celebration in Oaxaca from our visit last week, but we were also there to witness a great collaboration from two former Juxtapoz cover artists, Mexico's Dr. Lakra and Brazil's Herbert Baglione. Both artists collaborated on mural in the town of Etla in the Oaxaca region of Mexico, and today we show you Day 1 of their mural in progress.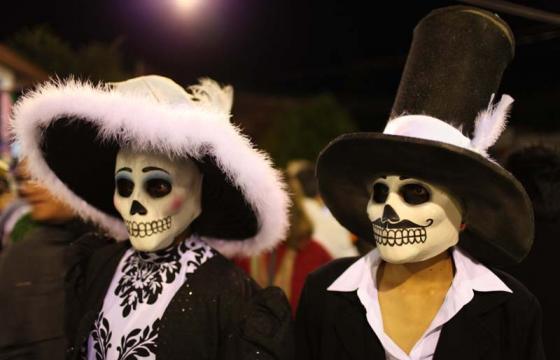 Juxtapoz // Monday, November 07, 2011
Juxtapoz editor, M. Revelli, visited the Oaxaca, Mexico town of San Agustin Etla for the Dia de los Muertos ("Day of the Dead") celebration this past week. The tiny town, just a bit more than 10 miles north of the city of Oaxaca, is widely known for their major Dia de los Muertos celebrations, including costumes, music, and invigorated crowds.