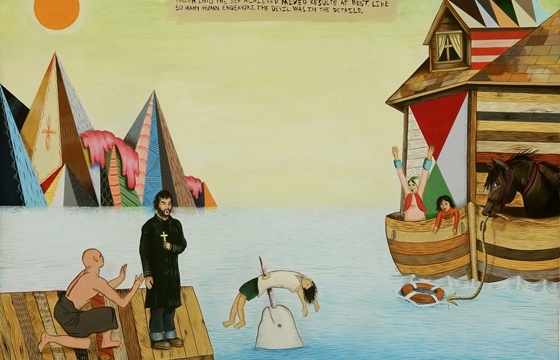 Juxtapoz // Monday, September 09, 2013
David Marc Grant, a 3rd generation San Francisco native, is a very rare bird indeed. He paints candy colored dystopian landscapes. Growing up in the Fog City in the 80s, he was happily exposed to genres of utopian science fiction and fantasy, the kind that inspired extreme spectacle and cautionary tales of environmental disaster. A student of the wild school of dichotomies, and of the prestigious San Francisco Art Institute, Grant's humor and history influence his interest in fictitious world building...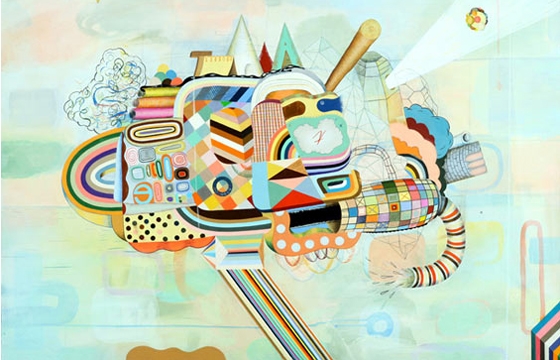 Juxtapoz // Tuesday, June 11, 2013
This morning we take a look at the paintings of San Francisco-based artist David Marc Grant. David is interested in the process and problem of solving formal painting issues as well as geo-political issues. For this reason, he asks the viewer to fall in love with the consumption of brightly colored consumer objects (his paintings), "while simultaneously suggesting the dangerous consequences implicit in the act."