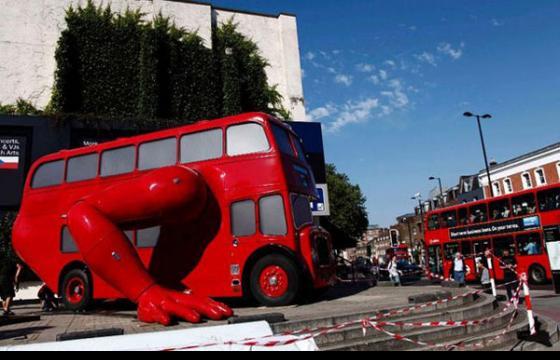 Street Art // Friday, July 27, 2012
Double Decker buses doing push-ups? Didn't see that one coming. For the London's 2012 Olympics, artist David Cerny recreated London's iconic double decker bus with gigantic mechanical arms capable of push-ups. Assembled in Prague, the piece is now at the Czech House and knocking out sets of 10. Watch the video to see what we are talking about.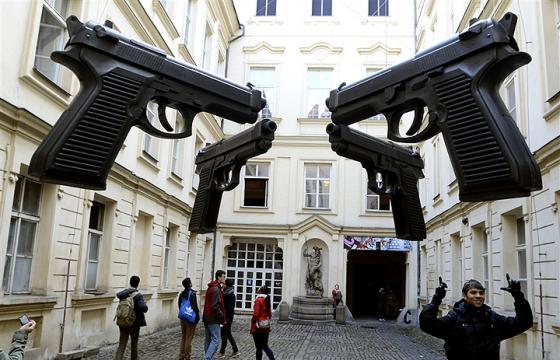 Juxtapoz // Wednesday, October 12, 2011
Not always the biggest "guns are so cool" type site, but this was in our inbox this morning: David Cerny's Guns installation in Prague from this past summer. The pieces are suspended by wires in the courtyard of the Artbanka Museum of Young Art, and the fact that the guns are all inevitably aimed at each other is a good touch by Cerny.