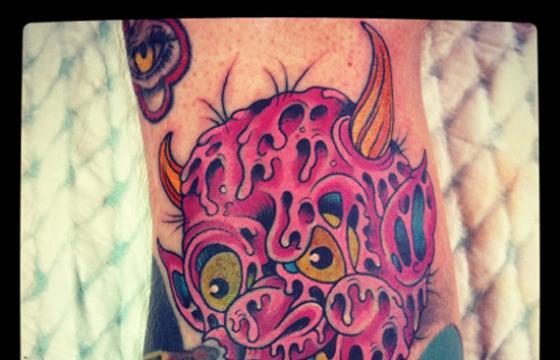 Tattoo // Thursday, November 29, 2012
Awesome little melting devil head from Danny Reed of Hot Stuff Tattoo in Asheville, NC. Horrifying, disgusting, slimy, but oddly cute, this little devil's mismatched eyes and bright pink skin made for a fun piece. To see more of Danny's work (in multiple styles!) check out his blog.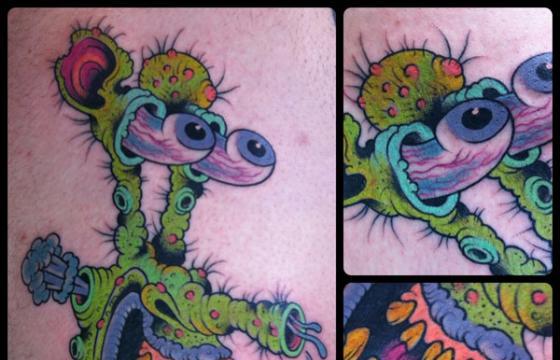 Tattoo // Friday, October 05, 2012
"I've been tattooing almost 10 years. I started here in Asheville NC and have been here almost my whole entire career. I really enjoy all types of tattooing. I love lettering, black and grey, portraits, Japanese, traditional, tribal and fine-line, but my favorite stuff is the weird shit, just strange, humorous and different. I draw a lot of inspiration from Ed Hardy, Greg Irons, Jim Philips, Dave Lum, Bob Roberts, old comics and animators...