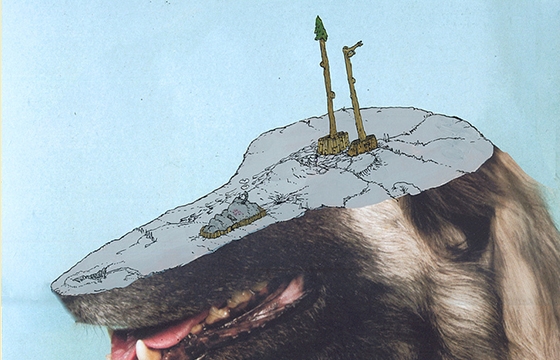 Illustration // Monday, April 08, 2013
English artist Daniel K. Sparkes is a former street artist who combines photography and illustration in a way that is unusual and fantastically disturbing. Painting on top of the photographs, Sparkes creates mystery giving the subjects behind the painting no identity leaving the fewer wanting more, "Usually starts with a stolen photo. I'll cut or crop the bit I want and then paint/draw onto that.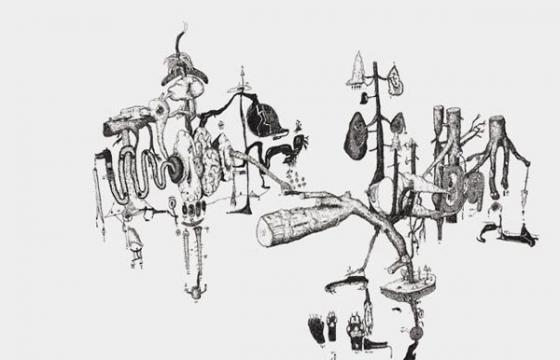 Illustration // Monday, October 08, 2012
Born in 1980 in Stroud, England, Daniel K Sparkes currently lives and works in London, illustrating strange, abstracted arrangements out of guts, tree stumps, branches an various tools. He exhibits his work frequently, having a solo show in August of this year titled 'About Looking at Hamburgers' at Goldstein's Gallery in London.