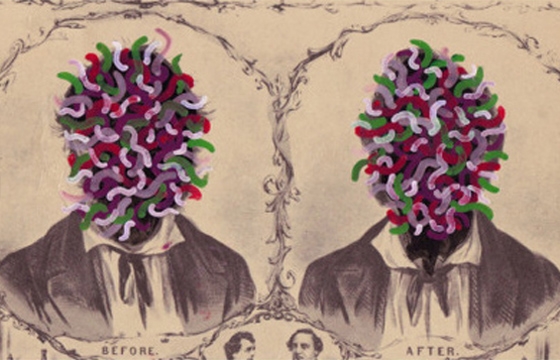 Juxtapoz // Tuesday, January 21, 2014
Daniel Horowitz sat down at his desk and began, with no particular purpose or direction, drawing on a blank piece of paper. That piece of paper turned into two, three, four, and eventually 365. A mixed media artist, Daniel's work has been featured in The New York Times, GQ, and The Wall Street Journal. He is now the cover illustrator for The American Reader. His 365 Series has been turned into a book (a limited print of 365 copies of course).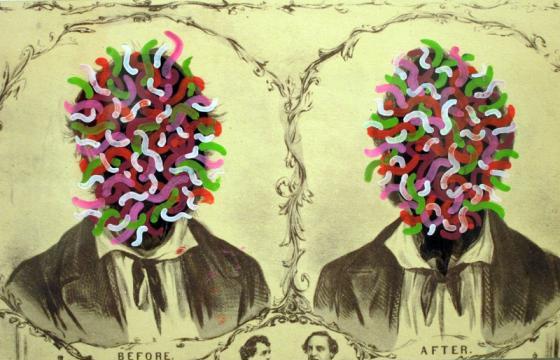 Juxtapoz // Monday, May 21, 2012
San Francisco was on the art beat this weekend with 3 different art fairs to attend, and Friday afternoon we made our way to artMRKT, the most internationally represented fair of the trio. From Park Life, to LeBasee, to Daniel Horowitz' fantastic collection of collage and drawings at Muriel Guepin's booth, this year's showing was also SF's most eclectic.