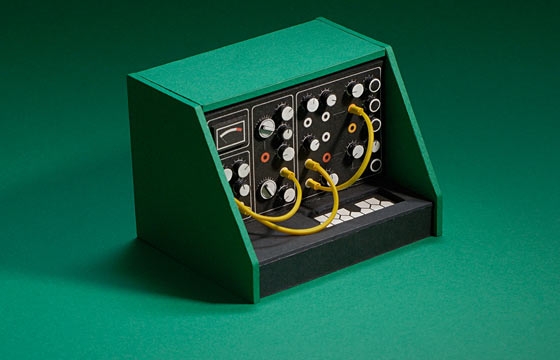 Music // Monday, February 23, 2015
We've previously admired Australian artist Dan McPharlin's incredible science fiction album covers (Prefuse 73, Pretty Lights). This series of sculptures by the artist are his attempt to pay tribute to early synthesizers and analog recording equipment. Rather than replicating existing machines, the focus was on creating a revisionist history where analogue technology continued to flourish uninterrupted. Each piece was hand-made from framing matt-boards, paper, plastic sheeting, string and rubber bands.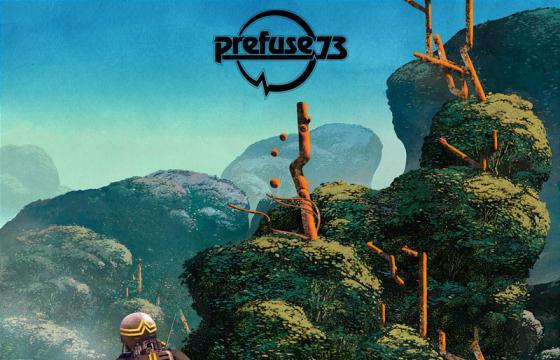 Music // Monday, May 05, 2014
A few weeks ago, we found an album cover for a Prefuse 73 record that blew our minds, but we couldn't find who the artist was. We just found out that Australian artist Dan McPharlin, who has an eye and hand for some incredible science fiction and surreal landscape works, is the man behind many great album covers.