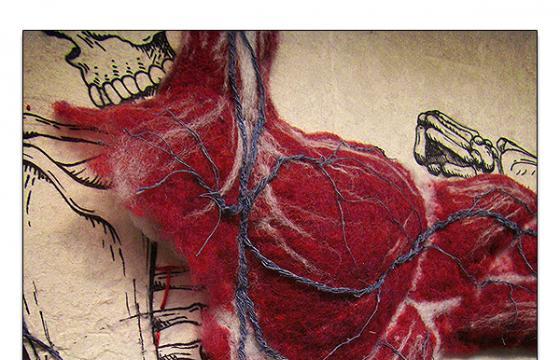 Illustration // Tuesday, February 14, 2012
Based in O'Fallon, Illinois, Dan Beckemeyer is a graphic designer by day and a freelance illustrator by night. In his eye-catching series "Systems," Beckemeyer uses hand-made abaca paper to combine a highly detailed illustration of the human skeletal system with a stitched cardiovascular system and hand-felted muscle mass.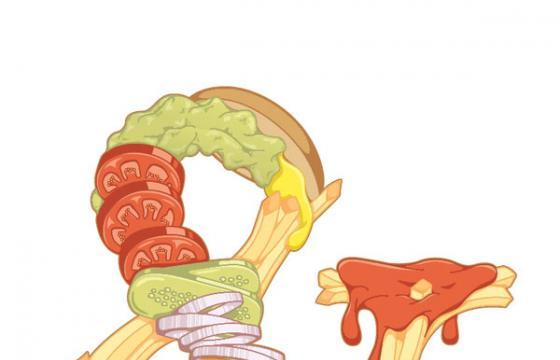 Illustration // Tuesday, September 27, 2011
Deliciously designed Ampersand Food Group illustrations based off of cliche food combinations constructed to form an ampersand (&) by Dan Beckemeyer. Pizza AND Burgers AND Cookies AND Milk AND Peanut Butter AND Jelly AND Yessssssssss!