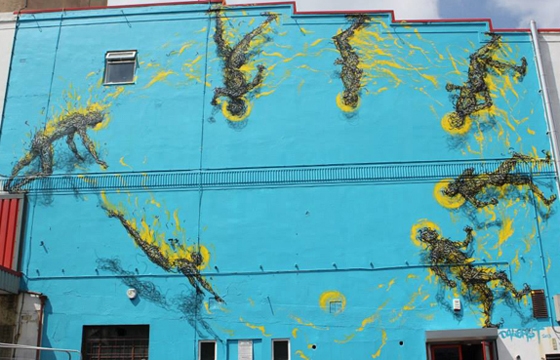 Street Art // Monday, June 10, 2013
"Seven To Eight"is the title for Chinese artist, Dal East's newest work painted in Bristol for the Upfest 2013. A series of the artist's signature characters are running and flying in a circle on the side of a building.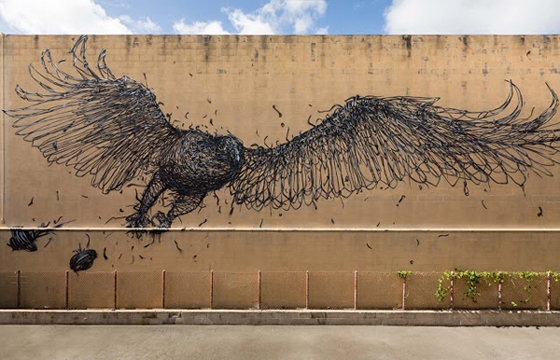 Street Art // Friday, March 08, 2013
This was one of DALeast's contributions to POW WOW Hawaii this year, a giant bird in flight with small pieces breaking off.