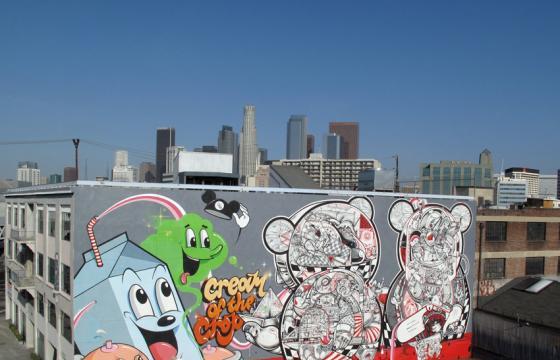 Juxtapoz // Sunday, April 17, 2011
We showed you last week how we stumbled upon How & Nosm painting a large mural in downtown Los Angeles, but we couldn't make it over to watch Dabs Myla add their portion to the building-sized collaborative piece. Andrew Hosner of Thinkspace Gallery just sent us the completed piece, "Cream of the Crop," in pictures. More after the jump . . .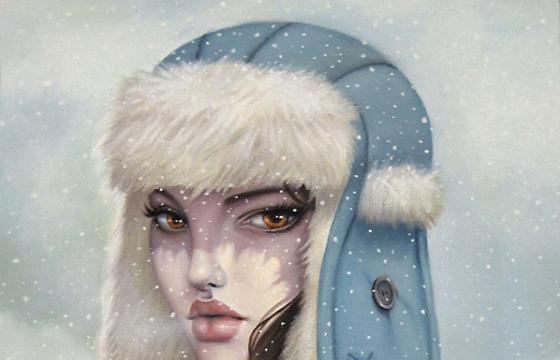 Juxtapoz // Wednesday, March 30, 2011
Thinkspace Gallery of Los Angeles, California curated a group exhibition, LAX/PDX, at Together Gallery in Portland, Oregon, featuring over 60 paintings by 50+ artists from all over the globe as well as an installation by DABS MYLA. Lots of looks of the works after the jump . . .