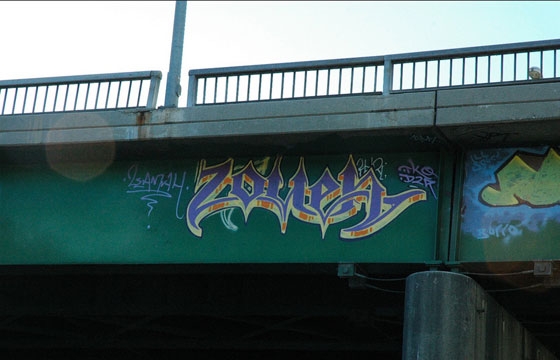 Graffiti // Monday, July 21, 2014
Throwback photo to when those sketchy bridges in Los Angeles with six inches of foot room were getting full color burners painted on them. Zoueh did his fair share of quality work on those ledges.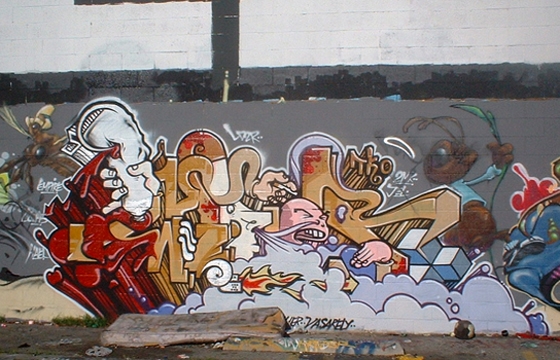 Graffiti // Friday, August 23, 2013
During the early 2000s, Lyfer would knock out some serious pieces of radicalness like this one.