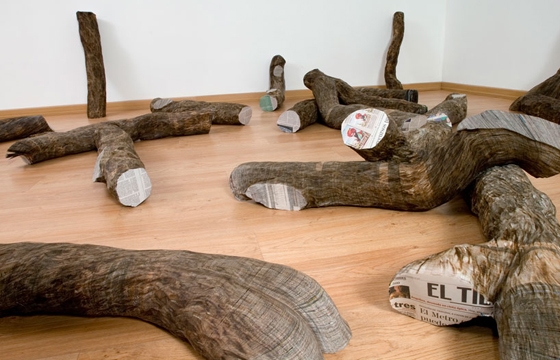 Juxtapoz // Monday, October 14, 2013
Columbian artist Miler Lagos has stacked newspaper clippings, tightly packing them together and then carving and sanding them into tree trunk shape, finally painting them a wooden color. The method and sculptures remind us of Lee Hongbo's flexible paper skull.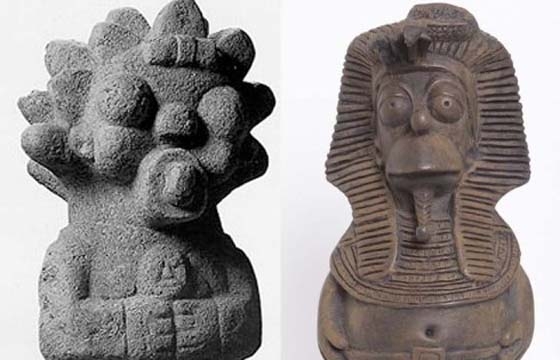 Juxtapoz // Tuesday, April 09, 2013
Columbian artist Nadín Ospina started creating these Pre-Columbian style statues after unknowingly buying fake pieces herself. The artist combines cartoon characters with Latin American and Pre-Columbian artistic traditions. The result is some ironic, humorous statues of the Simpsons, Snoopy, and Mickey Mouse that touch on themes of corruption and globalization.