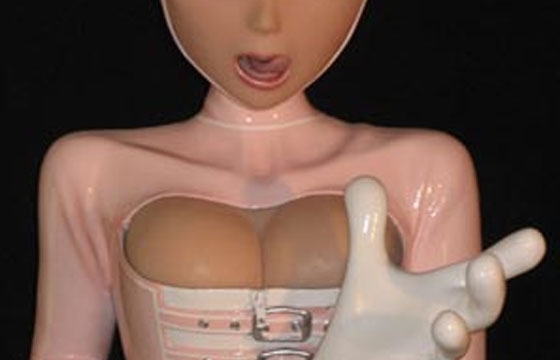 Erotica // Friday, December 27, 2013
Colin Christian works full time on his original sculptures, finding inspiration in old sci-fi movies, pinup girl/supermodels, anime, ambient electronic music and H.P. Lovecraft. In 2004 he started using silicone in his sculptures, a difficult material to use but one that helps him achieve his goal of true cartoon realism, a line drawing made flesh. He is not looking to create every imperfection and flaw, but to take the exaggerations and perfections of cartoons and make them into a realistic 3D form.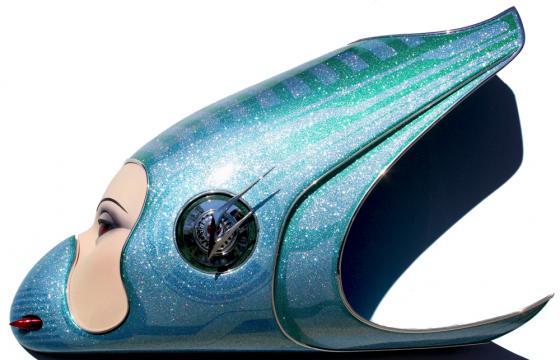 Juxtapoz // Friday, June 29, 2012
On July 7, 2012, London-born Colin Christian will open Hello, Pretty Pretty, his first solo exhibition with Corey Helford Gallery. The exhibition will feature 12 new works that pay tribute to the Black Queen of Sogo from the 1968 cult film Barbarella. His large-scale sculptures capture beauty in many forms from futuristic portraits of Cleopatra and Hello Kitty to ultra-mod Orbit Chairs made from fiberglass, steel and faux fur.