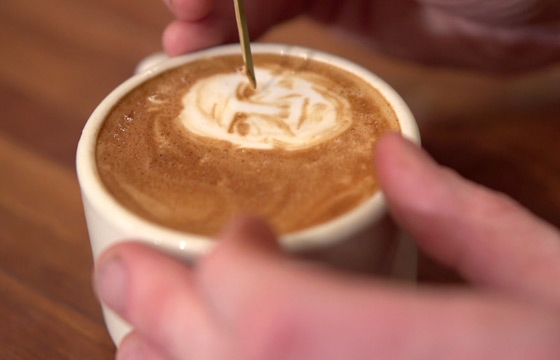 Juxtapoz // Monday, April 08, 2013
Mike Breach began experimenting with coffee and milk foam portraits at his job in a hotel kitchen. The portraits are quick and intricate before being consumed by the customer. He says the drawings themselves are 'kind of a joke,' but enjoys the connection with the customer and snaps a photo of each piece for his tumblr. Watch a video after the jump...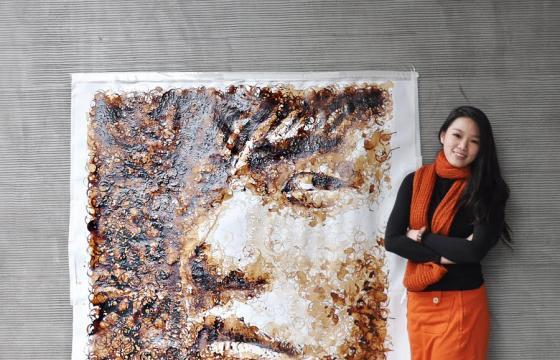 Juxtapoz // Wednesday, March 21, 2012
Some people drink coffee and despise a coffee stain, but for artist RED, she has taken the concept of a coffee stain to a whole new level. She has taken hundreds of individual coffee stain rings, "many of them broken and imperfect like fallen autumn leaves," to form a whole portrait. The results, and video, are quite amazing.