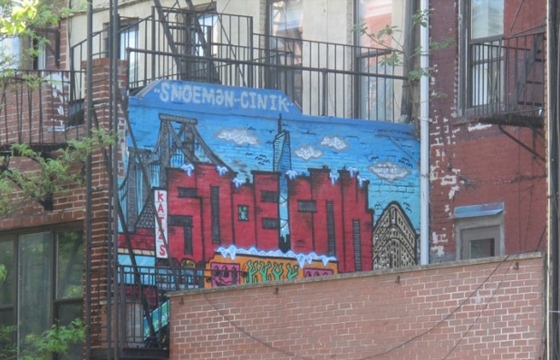 Graffiti // Thursday, May 16, 2013
Showing their love for The Big Apple, Snoeman and Cinik painted this New York-themed rooftop on Allen Street in the Lower East Side. Aside from their own letters that resemble buildings, the two included notable landmarks like The Williamsburg Bridge, Kat's Deli, The Freedom Tower, Keith Haring's Bowery Wall and the Flatiron Building.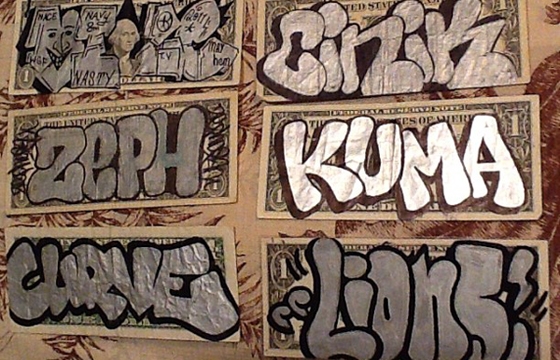 Graffiti // Sunday, March 10, 2013
We don't know whose collection this is or if it's intended for something specific, but what a good idea for collecting graffiti signatures. We got Ojae, False, Mize, Cinik, Zephyr, Kuma, Curve, and Lions. Not a bad New York lineup.