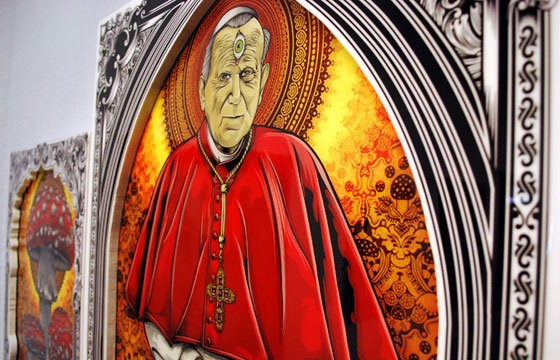 Illustration // Thursday, April 03, 2014
The piece entitled "The Mushroom Cult" comes from artist and illustrator Chris Parks aka Pale Horse. This piece is a stylized take on the thousand year old technique of laying stained glass, utilizing bright colors...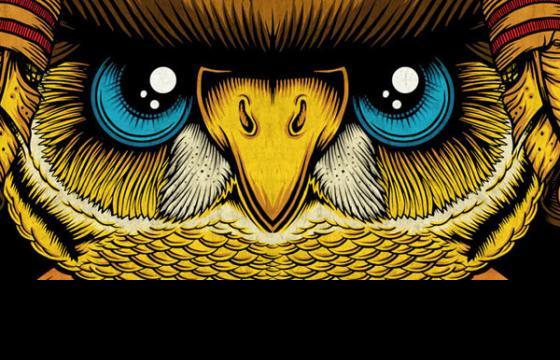 Illustration // Saturday, July 23, 2011
Amazing illustrator and designer, Chris Parks, creates an entire totem pole installation out of skate decks over at Pale Horse Design studios in St. Petersburg, FL.