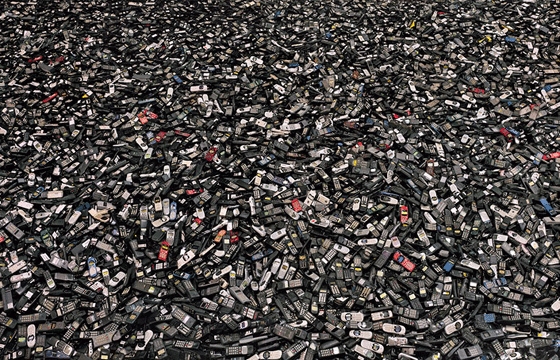 Photography // Friday, March 14, 2014
What happens to the stuff we don't want anymore? Chris Jordan depicts the refuse of the masses, how it is stored as well as the unfathomable quantity of waste humans produce today. In these large scale photographs we see mounds of worthless cellphones only years old, cars heaped, twisted and compressed into unrecognizable forms, or a sea of broken colorful glass shards.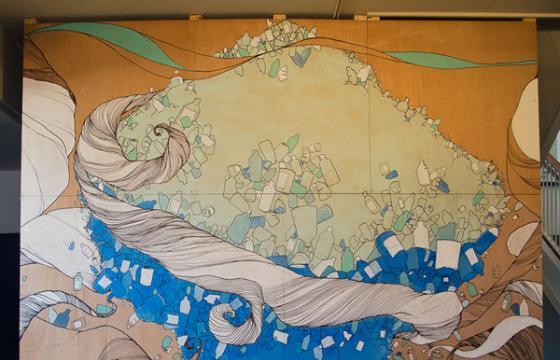 Juxtapoz // Monday, January 30, 2012
Museum of Monterey (MOM) hosts Flows To Bay where local and international artists (Chris Jordan, Pam Longobardi, Brandon Boyd, and Raymond Pettibon to name a few) explore the relationship between consumerism and the ocean.