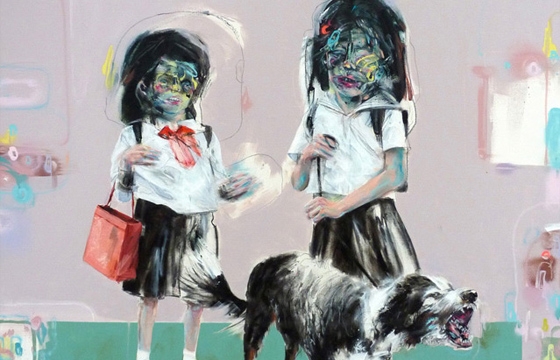 Juxtapoz // Wednesday, June 12, 2013
We have posted the work of the very talented Bristol-based Illustrator and Painter China Mike before. These days he is feeling less pressure to create realistically defined images, instead wanting there to be a playfulness in his work and to not get bogged down with mechanical routines.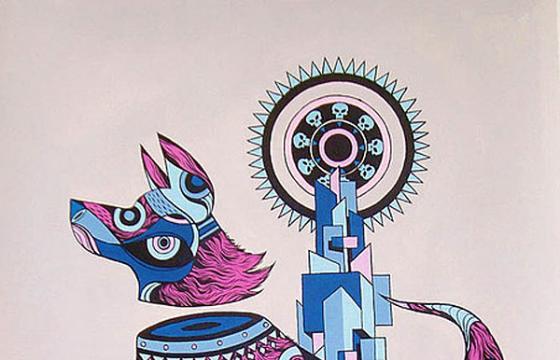 Illustration // Monday, July 16, 2012
Mike Carr, AKA 'China Mike', has intricately illustrated a few pretty colorful and funky wolves. Living and working in England- Michael is an incredible illustrator with a background in graphic design. He has been working on a lot of paintings recently which also include animals, particularly the wolves' closest relative-- the dog.