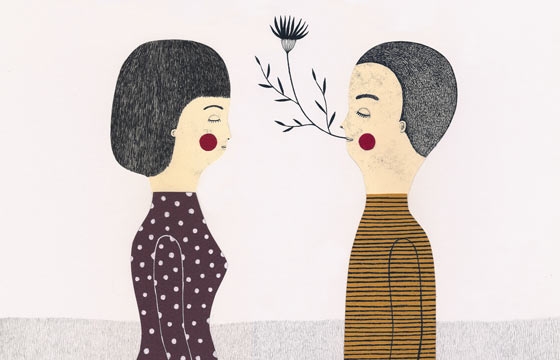 Illustration // Monday, November 17, 2014
Spanish illustrator Leire Salaberria focuses on children's book illustration, but her sweet, narrative imagery appeals to kids of all ages. Mythology and mystery come into play, and if you look closely, there's a little subversion here and there. Don't tell the children.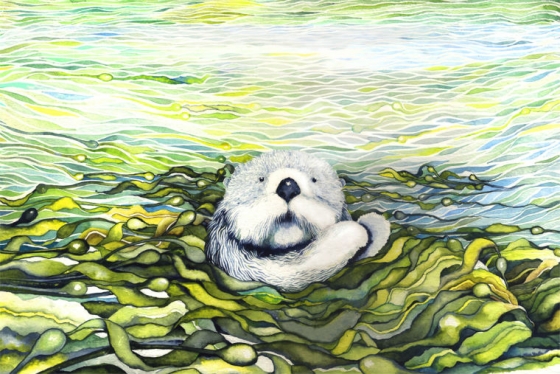 Juxtapoz // Saturday, October 19, 2013
André Karpov, with his swoony voice and epic shoulders, seems as though he stepped out of an Americana doc highlighting the brave broad range of the Mendocino coast children. The story begins: In the Pacific Northwest where the land meets the water, lived a cynical gull and an amiable otter.