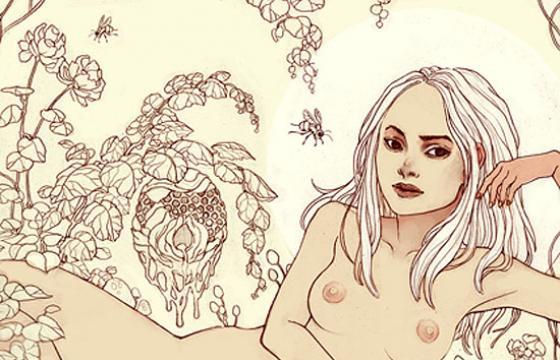 Erotica // Thursday, May 17, 2012
Chelsea Greene Lewyta was born in America in the year of the rabbit, month of the ox, to a married couple of mixed European descent with a Korean daughter, Hallie. They grew up in the Hudson Valley of New York in a small historic town near the river. Chelsea remembers living inside her head most of her childhood. She enjoyed solving puzzles, drawing, making various contraptions, exploring the forests...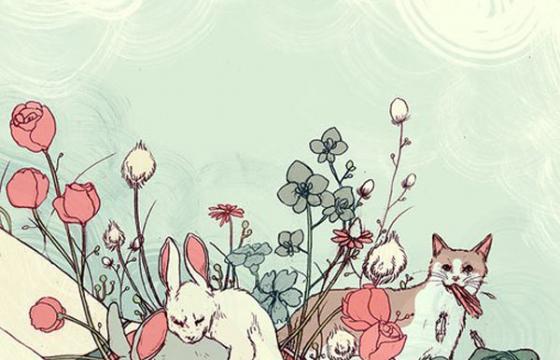 Erotica // Tuesday, May 03, 2011
While our bodies have emerged from the forest, our souls remain tangled in flora, battling the beasts we created. Chelsea Greene Lewyta lives, breathes and roams freely in New York City.  With multiple upcoming shows on the horizon, this recent Pratt Institute graduate and her illustrated vixens, though morbid in their anatomy, are creating a basis that is anything but ephemeral.