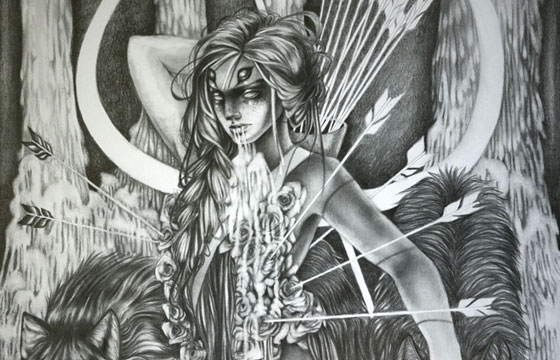 Illustration // Friday, June 20, 2014
Chelsea Brown is inspired by all things heroic, legendary, supernatural and womanly. Her newer works showcase sword wielders, horde leaders and vengeful female warriors of fact and fiction. Chelsea's illustrative portraits explore historical warrior culture and shines light on the zealous defiance and untamable fire that describes the Lady Hellraisers...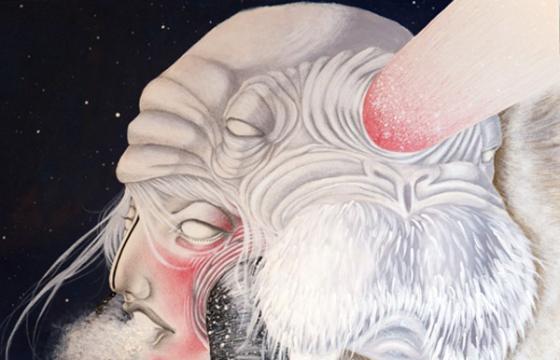 Illustration // Tuesday, August 14, 2012
Women are usually the main subjects of Chelsea Brown's works as well as Native American culture. She combined those two strong influences to create portraits of women who draw their power from the nature and are able to thrive on it. These beautiful warrior princesses are represented alongside polar bears and wolves wearing bones and skins as psychic talismans.