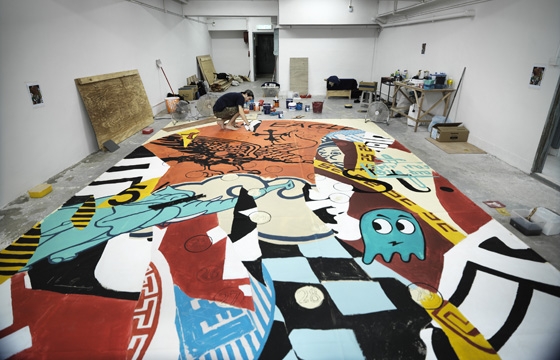 Juxtapoz // Thursday, May 30, 2013
This past week, Juxtapoz took a trip to Hong Kong to both celebrate the inaugural Art Basel Hong Kong art fair, as well as spend time with the Converse team and their curated guest list of artists for their Wall to Wall Hong Kong project. Over the past few years, Converse has worked with artists from around the world to create over twenty Wall to Wall projects throughout Europe and North America. For Hong Kong, Converse brought artists from Berlin, China, Brazil, and France to complete the project. Today, we look at French-born, Hong Kong-based Charles Munka.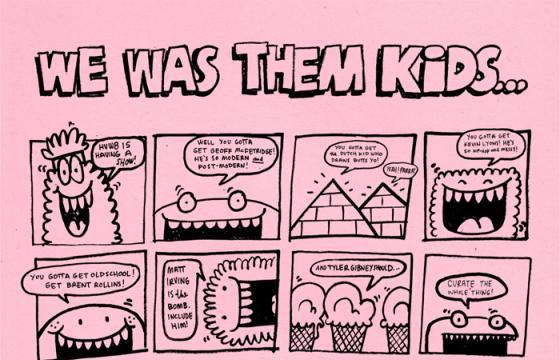 Juxtapoz // Friday, November 11, 2011
A great group show, We Was Them Kids..., is opening at HVW8 Gallery tonight in Los Angeles, featuring works from Geoff McFetridge, Kevin Lyons, Parra, Matt Irving, Winston Tseng, Yogi Proctor, Charles Munka, Brent Rollins, and Alvaro Ilizarbe. HVW8 curator Tyler Gibney pulls together some of the finest contemporary artist/designers to have exhibited at the HVW8 Gallery in recent years into one solid group outing.