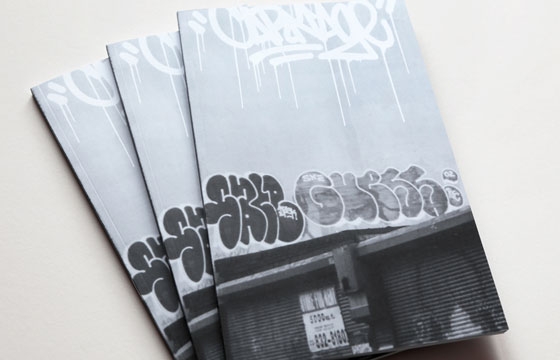 Graffiti // Wednesday, February 12, 2014
"I have dedicated years to documenting the streets, driven by my love for graffiti, New York City, the writers I admire and my search for quality. This is some of the best of what I have witnessed and that has influenced me and my crews," says graffiti writer Lions on the publishing of his personal collection of 35mm photos in a zine by Carnage.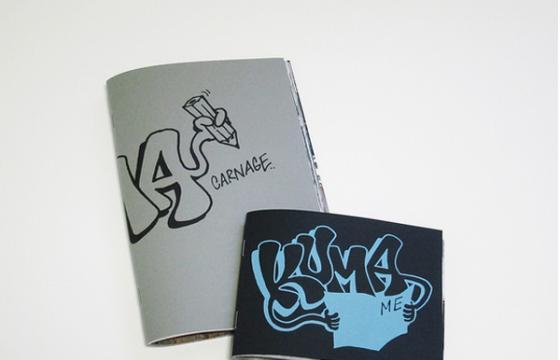 Graffiti // Thursday, October 18, 2012
On Saturday, two limited edition zines will be released from New York-based publisher, Carnage. Both focus on the bold lettered graffiti writer, Kuma, who was featured in our Friday Spotlight last year. Kuma's experience in Paris is the focal point of one, while a mini zine consists entirely of the artists work around New York. Each zine comes with a screenprinted cover and numbered. Four different artist prints will also be included randomly in the Paris zine. Get yours here this Saturday.