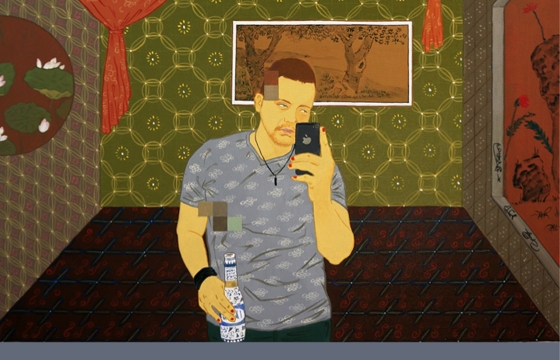 Juxtapoz // Monday, February 10, 2014
This is a fantastic group show, and don't mind our biasbecause one of our contributors Gabe Scott did a fantastic job curating it, just opened in San Francisco that you should go check out. "Everyone's Time Is Their Own," features the works of Alejandro Diaz-Ayala (Dallas), Carlos Donjuan (Dallas), Clynton Lowry (New York), Derek Albeck, (Los Angeles), Derrick Velasquez (Denver, CO), Grady Gordon (Oakland, CA), Jacob Magraw-Mickelson (Seattle), Jason Jagel (San Francisco), JR Doty (San Francisco), Rachell Sumpter (Seattle), Roya Falahi (Los Angeles), Xi Zhang (Denver, CO).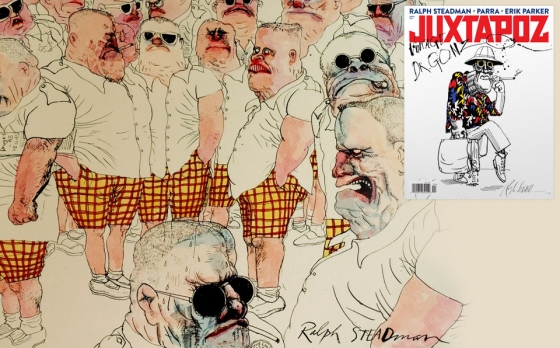 Juxtapoz // Friday, March 01, 2013
Yes, it was a quick month (no Leap Year here), and we are here again to announce another new issue of Juxtapoz. In our April 2013 issue, we are proud to feature legendary fine artist Ralph Steadman and his longtime collaborations with friend Hunter S. Thompson. With contributions from former Rolling Stone editor, Ben Fong-Torres, X-Files creator Chris Carter, and Jux writer Nathan Spoor, we are proud to help usher in a year of celebrating one of the most iconic artists of our times, Mr Ralph Steadman.