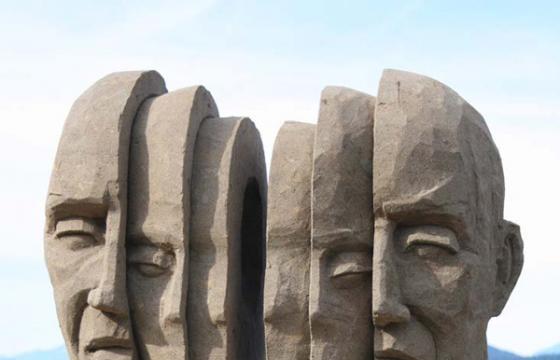 Juxtapoz // Wednesday, May 14, 2014
There are sand castles contests that produce amazing work, but these pieces by Carl Jara are double-take worthy. The Cleveland, Ohio-based artist says that he sculpts things would never expect to see at a sand castle competition. Well that makes a lot of sense after looking at these pieces.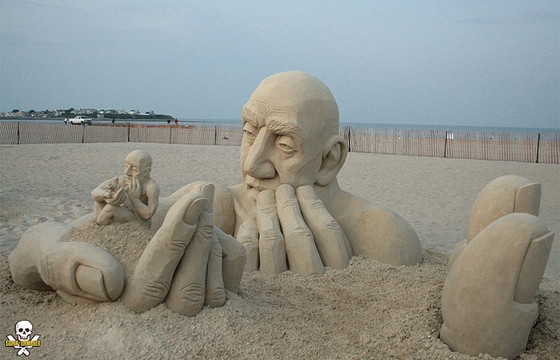 Juxtapoz // Friday, July 19, 2013
Cleveland-based sand sculptor and woodworker Carl Jara frequents sand sculpture competitions around the nation and often winning awards and sometimes first place. He has shot a time-lapse of his most recent sculpture, Infiniti, which one first place at the Hampton Beach Master Sand Sculpting Competition. Sounds fun!