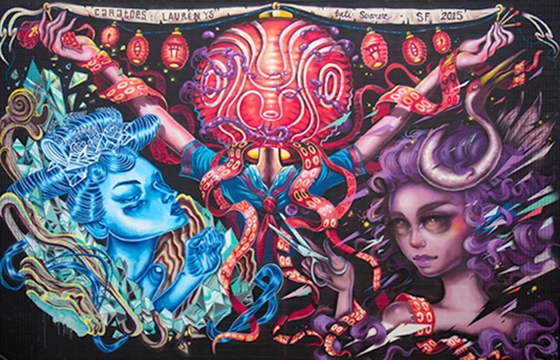 Street Art // Thursday, August 27, 2015
If you live in San Francisco or have visited here recently, it is likely that you traveled down Market Street and encountered a wonderful addition to the city's public art. Our friend and local bay area artist Lauren YS teamed up with Tatiana Suarez and Caratoes to paint a beautiful mural at Market and South Van Ness as part of Jansport's #LiveOutside campaign. We stopped by a couple of times to catch their progress, but for those of you that weren't able to or aren't able to see it in person, follow Jansport's video series document the 5-day process of painting a 55-foot wall!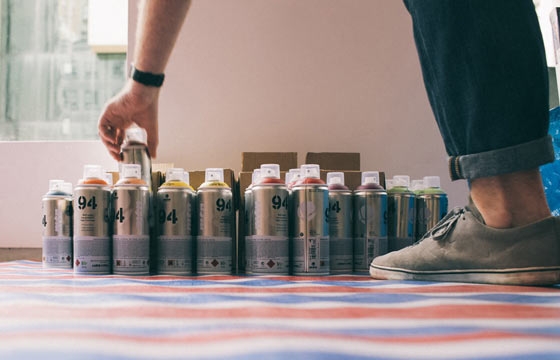 Juxtapoz // Thursday, May 22, 2014
From May 16th – 18th during Art Basel Hong Kong 2014 at The Space in Sheung Wan, Converse presented a rare opportunity to witness creativity being unleashed with 'Open Studio,' an exciting new platform for next generation talent with pop-up studios showcasing the creative process in-motion. The project lent an environment where guests can observe the artists at work or interact with the artists for a more intimate experience.