 Juxtapoz // Wednesday, December 05, 2012
Mercedes-Benz shows us all what it's like to see ourselves, and in fact be ourselves, behind their wheel.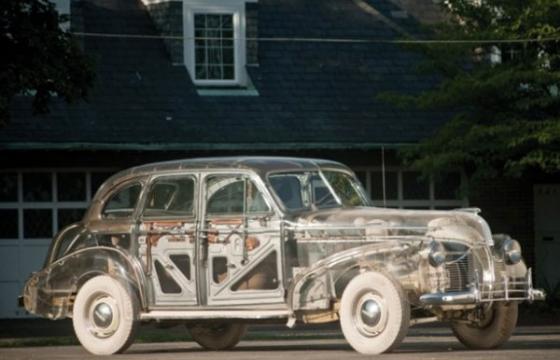 Street Art // Tuesday, August 02, 2011
Built in 1939 and made almost entirely from plexiglass, the Pontiac Deluxe Six "Ghost Car" is a rare beast for the road.  Recently sold in an auction, hopefully this unique car can be used for some kind of no clothes style, driving photo shoot.