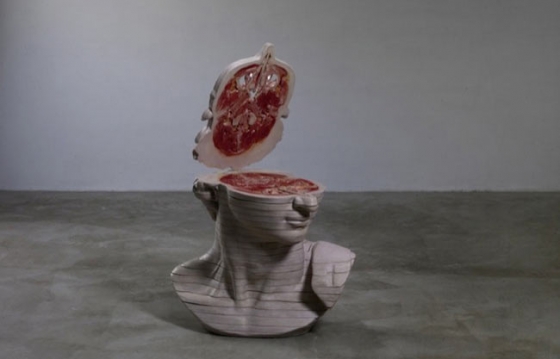 Juxtapoz // Wednesday, October 22, 2014
Beijing-based artist Cao Hui has constructed and dissected classical sculptures to reveal raw, fleshy, innards. Hui has previously pulled the guts out of a sofa and opened the gruesome, gory inside of a suitcase.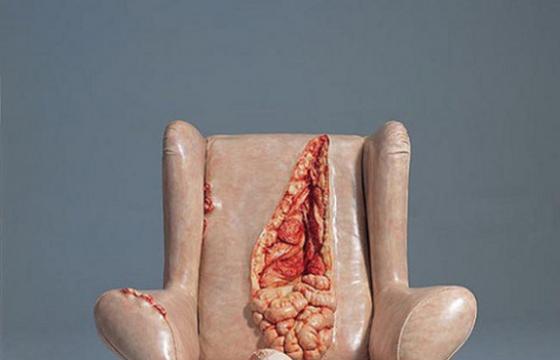 Juxtapoz // Tuesday, December 11, 2012
This makes our stomachs feel a little queasy, but we truly appreciate the digusting, fascinating, and creepy chair with resin guts by Chinese artist, Cao Hui. We appreciate the chair and the artist's statement: "In order to deceive others, we explain with theory after theory, but it all ends in laughter and sometimes we even amuse ourselves before god laughs."