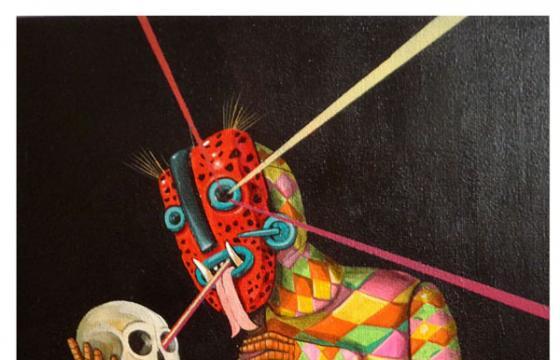 Street Art // Monday, September 10, 2012
Mexico-based artist and all around good guy, Saner, sent over some images of his most recent canvas work. This newest series incorporates his masked portraiture images, painted with vibrant colors set to a black background. Our favorite details are the characters patterned attire, sets the mood.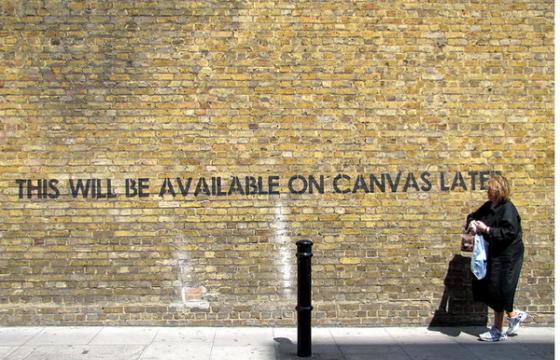 Street Art // Monday, August 15, 2011
Establish yourself a significant amount of "Street Cred' and you may up your value in a gallery setting    We don't believe the following work is insinuating that, but it made us think about a few instances where we witnessed gallerists sell this angle.