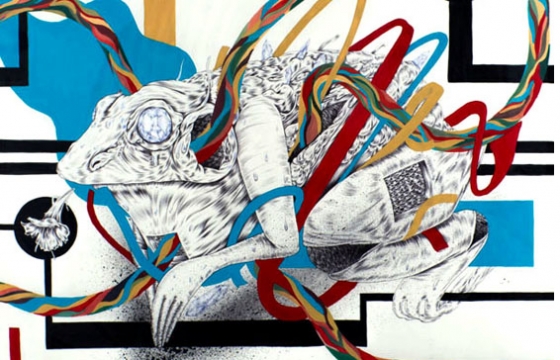 Illustration // Wednesday, May 21, 2014
Cannon Dill and Brett Flanigan opened a duo show entitled "White Forest Noise" at Lequivive Gallery in Oakland, CA this month. The artists interpreted their experiences around the idea of abstracted memories and sounds to create these pieces. The resulting images run the gamut from intuitively structured forms to highly refined figurative illustrations.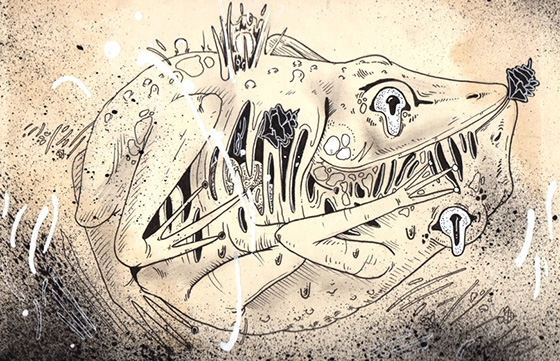 Illustration // Tuesday, December 10, 2013
Cannon Dill is a Bay Area illustrator and muralist whose sketchy, black-and-white drawings have a very tactile, folkloric feel. Cannon's oeuvre is heavily focused on the interactions of nature and the urban spirit, a conflict that finds grounding in his work translating drawings to large-scale murals. He recently had a solo show at Oakland's LeQuiVive Gallery and he has collaborated with other well-known painters and street artists such as Zio Ziegler.