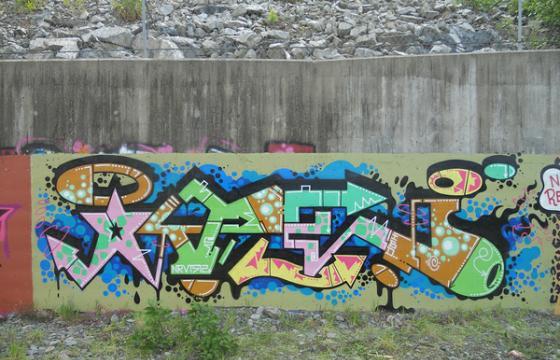 Graffiti // Monday, May 28, 2012
Numerous members of the Nr crew came together and painted a lengthy production displaying a range of styles.  Writers participating on this wall include Kaput, Noway, Crumbs, Cameo, Gi Joe, Ben One, Sizler, and Hozer.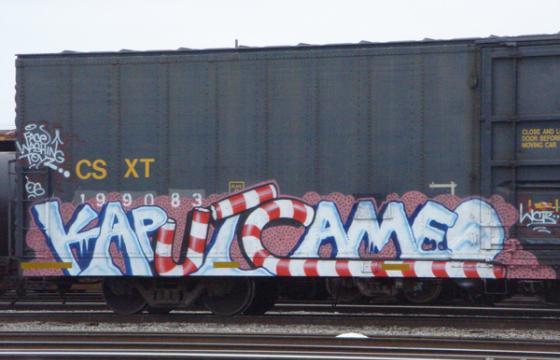 Graffiti // Friday, May 27, 2011
Kaput and Cameo, candy cane crusades.  Substitute only for the delicious cinnamon flavored sugar sticks.