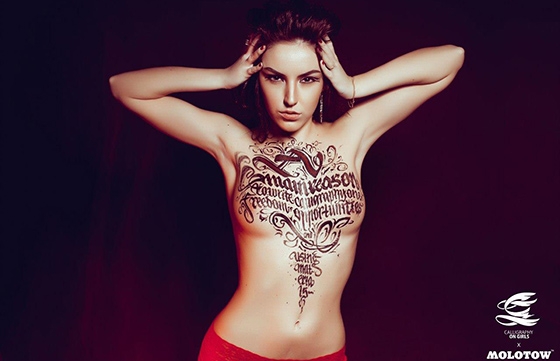 Erotica // Tuesday, June 11, 2013
Fierce Frog Films has released a second firl from their fierce calligraphic project where the artist Senia, aka "Pokras Lampas," applies gorgeous calligraphy to the model Tania. Photographer Alexandr Popov, aka, "el Nalima," has captured a beautiful, sensous film of the process and after-effects of this project. The crossing of these two disciplines--typography and body art--has created a beautifully dynamic and sensuous product.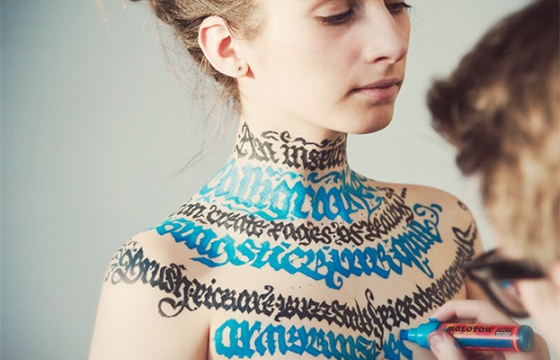 Erotica // Tuesday, May 28, 2013
Finally-- erotica meets typography! This collaboration between Molotow and Fierce Frog Films has created a beautiful marriage of both disciplines. The young calligrapher Pokras Lampas had the opportunity to ply his trade on four beautiful Russian models in this series aptly named "Calligraphy on Girls." Typography lovers, get ready to have your socks blown off, and erotica lovers, well--you can tell whoever's looking over your shoulder that it's erotica for the intellectual. Check it out.