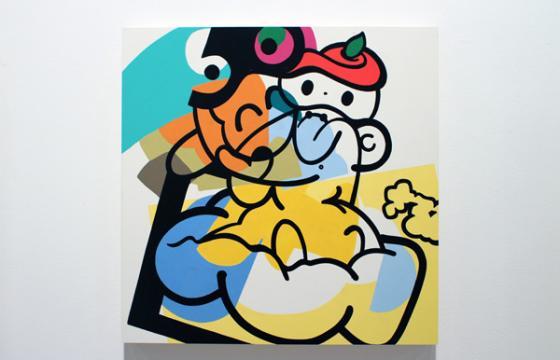 Juxtapoz // Friday, October 19, 2012
This past weekend we stopped by Known Gallery for "Hello Kitty, Hello Art" a one-day pop-up event. The gallery was filled with a new collection of Sanrio-inspired art featuring over 30 new paintings by graffiti artist POSE, custom chandeliers by Adam Wallacavage, a neon installation by RISK and new works by 64 Colors, AIKO, Caia Koopman, DABS MYLA, Kenton Parker, Niagara, Shepard Fairey and Simone Legno — all incorporating a rainbow of Sanrio characters.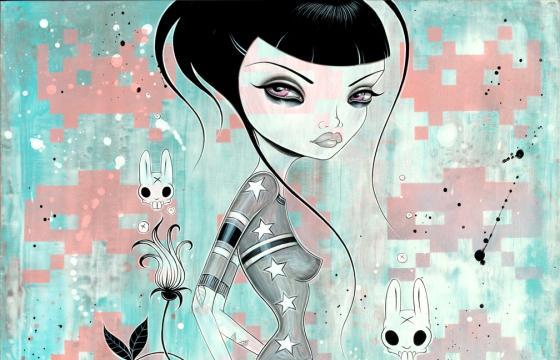 Juxtapoz // Friday, June 15, 2012
Caia Koopman has emerged as one of lowbrow's preeminent female artists. With a well-rounded background from her years spent obtaining her BA in Fine arts from UC Santa Cruz, to her time spent in the skateboarding and snowboarding scenes, Caia's environment has both molded and provided an eclectic background that makes her paintings come to life. She opens works with Sarah Joncas at Thinkspace Gallery this Saturday, June 16.