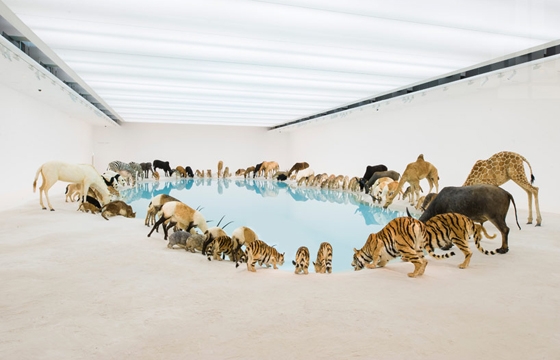 Juxtapoz // Wednesday, November 27, 2013
Consisting of 99 replicas of wild animals circled around a water pool in one of three major installations by Chinese artist Cai Guo Qiang at the Queensland Gallery of Modern Art in Australia. "Falling Back to Earth" features this centerpiece installation along with two other including the striking "Head On2006," featuring 99 wolves leaping into a glass wall!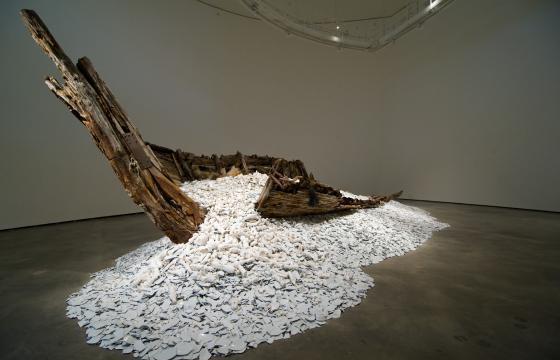 Juxtapoz // Saturday, January 26, 2013
Chinese artist, Cai Guo-Qiang, explores how past and present artistic expression is driven by contact between cultures and peoples lack of social identity and cultural expression. The site-specific installation entitled Reflection consists of a 50-foot-long skeleton of a sunken Japanese fishing boat resting upon an imaginary beach of gleaming broken white blanc de chine porcelain fragments of deities from Dehua, China.