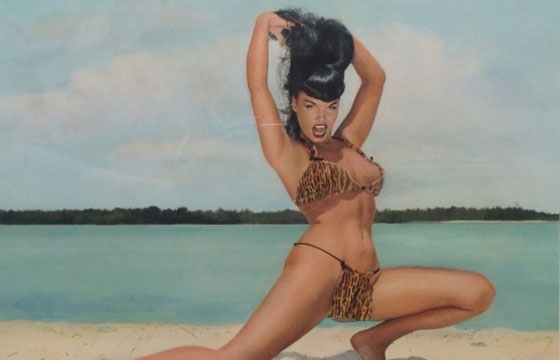 Juxtapoz // Monday, August 03, 2015
Gavlak Los Angeles presents a solo show of photographs by artist-model Bunny Yeager, including hand-painted photographs of Bunny, Bettie Page, numerous self-portraits, and images that reveal behind the scene secrets to how she created her work. Born Eleanor Linnea Yeager in Pittsburgh, PA in 1929, Bunny passed away in 2014 in Miami, Florida. The ironic innocence of Bunny Yeager's pin-up format compositions is palpable in the current pop-historical climate in which pornography is an explosive international industry, with a panoramic range between entertaining and damaging.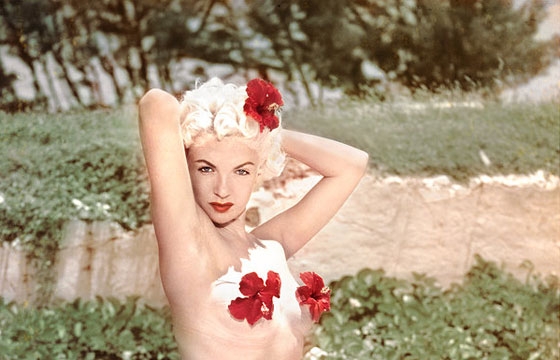 Erotica // Friday, May 03, 2013
Bunny Yeager (born Linnea Eleanor Yeager; March 13, 1930) is an American photographer and former pin-up model. Born in Wilkinsburg, Pennsylvania, U.S. Yeager became one of the most photographed models in Miami. After retiring from modeling, she began her career behind the camera. She met Bettie Page in 1954, and took most of the photographs of her that year...