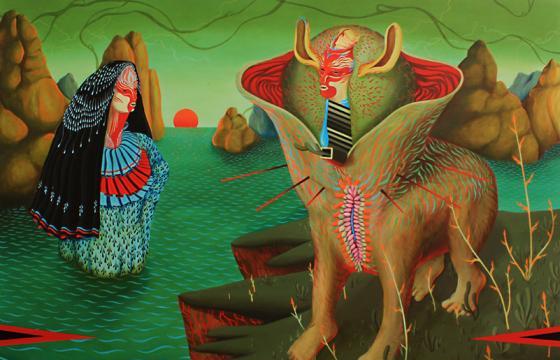 Juxtapoz // Wednesday, September 12, 2012
A few weeks ago, we decided to check up on Brazilian artist Bruno 9Li, who we last featured in our July 2009 Brazil Issue. We knew that Bruno's work looked like a fantastic acid trip of both folk imagery mixed with psychedelic characters, but it is Bruno's work from the past two years, with incredibly surreal abstractions and custom reoccuring figures that have been the artist's strongest work to date.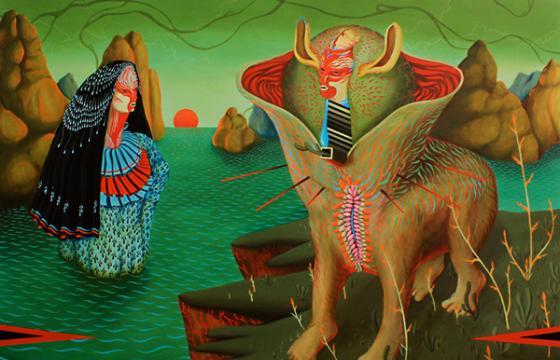 Illustration // Thursday, April 05, 2012
Brazilian artist Bruno Novelli, aka Bruno 9Li, is arguably one of the most dynamic creative figures in Brazil's contemporary art scene, his vibrant paintings encapsulating the opposing forces of nature and technology currently found in Brazilian society. With a mix of references that point to the pop culture of the present and the "New World" explorations of the past, Bruno 9Li's work transcends time and conventional classification.