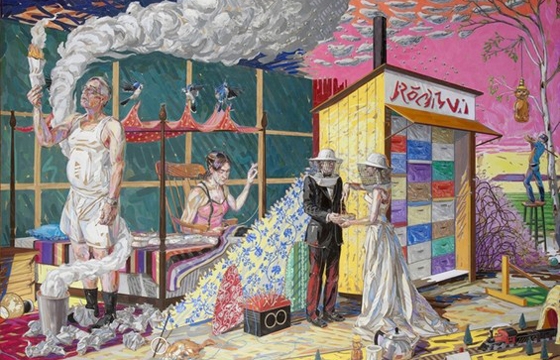 Juxtapoz // Friday, November 21, 2014
Brian Adam Douglas (aka ELBOW-TOE) uses a unique cut paper and collage technique he calls 'paper painting.' Painting individual parts of paper, he carefully cuts them and sticks them to a wooden panel to create the final painting-like composition. "Forgoing the relative ease and fluidly of the brush stroke, the artist methodically builds his compositions through shards of color incised from sheets of paper..."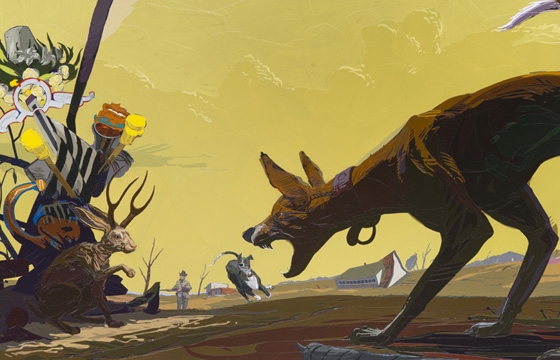 Juxtapoz // Thursday, September 19, 2013
Andrew Edlin Gallery is pleased to present How to Disappear Completely, a solo exhibition of collages and drawings by Brian Adam Douglas (aka to some of our readers as Elbow Toe, featured in Juxtapoz printed pages and online over the year). The show, which runs through October 26, 2013, is the artist's first with the gallery, and Douglas' first solo in New York.