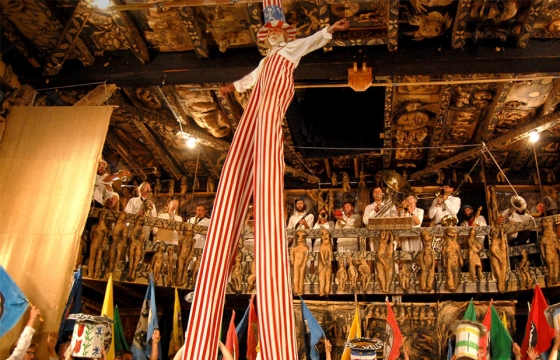 Vault // Tuesday, August 27, 2013
If you grew up in the Northeast of the United States, and your parents were on the liberal kind, perhaps even of the hippie performance art/political theatre bent, then maybe you came across the wonderful world of Vermont's Bread & Puppet. This year, the group celebrates its 50th year, and we look back on our feature on Peter Schuman's influential, timeless live puppet and performance group, and their impact on performance art in America and the world.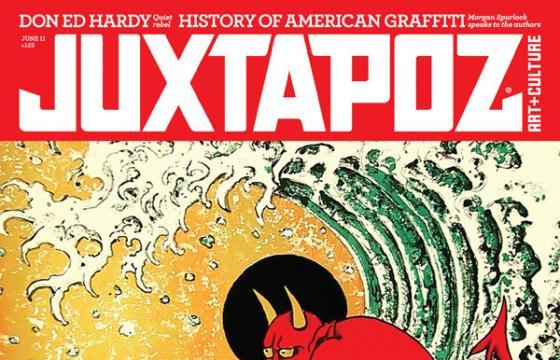 Tattoo // Wednesday, May 11, 2011
Juxtapoz is pleased to announce that Don Ed Hardy, the pioneering tattoo and fine artist, is both the newsstand and subscriber cover artist for our new June 2011 issue. We spoke with Hardy about his show at the Artists Gallery with SFMoMA on June 9, 2011, The Unruly Art of Don Ed Hardy.