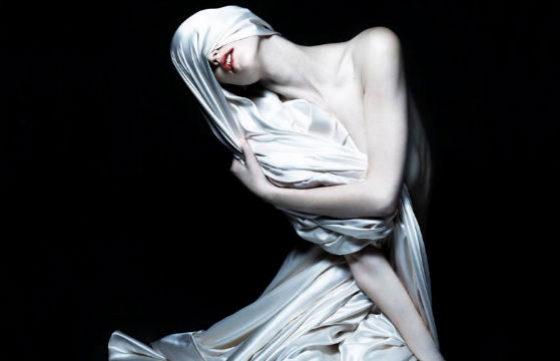 Erotica // Tuesday, April 09, 2013
Back in 2011, photographer Boris Ovini captured the seraphic beauty of models Saskia de Brauw and Kat Kessen in a minimalist and abstract photo spread for the first 'Lipstick Issue' of Exhibition Magazine. A frequent contributor to Exhibition, French-born Ovini has also worked for magazines such as Citizen K, Plastique, Poster, and Vanity Fair.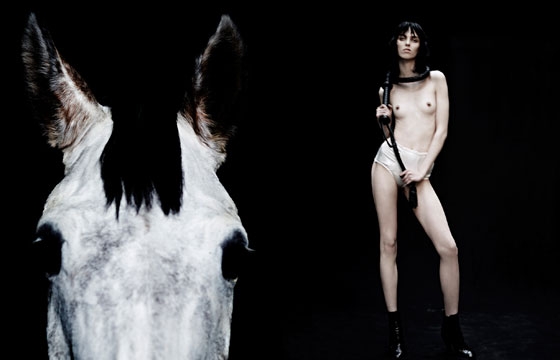 Erotica // Thursday, March 21, 2013
Ottowa-born, Paris-based photographer Boris Ovini creates an enthralling visual narrative for Exhibition Magazine's 'Leather' issue, delving into female sexuality through the use of equestrian riding crops and various bondage-related accoutrements. The sensuality of the whole series is particularly heightened by Ovini's attention to textures, juxtaposing the different sheens of leather bodice, exposed flesh, and even horse's mane, making for an engaging photo spread you wish you could reach out and touch.