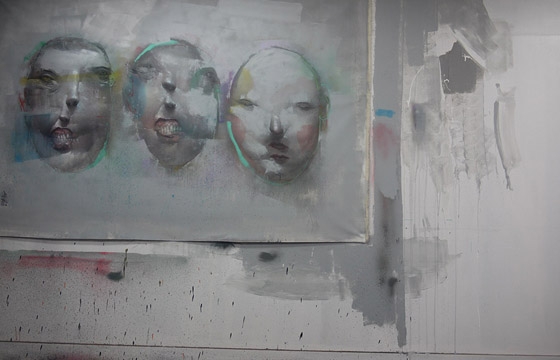 Juxtapoz // Tuesday, January 07, 2014
Bom.k has always been one of a kind in France's Graffiti scene. One only has to look at his drawings, canvases and walls to be convinced. Born and raised in Paris southern suburbs, self though by necessity, he developed his unique style in the streets and abandoned factories of his youth. Quickly, he set himself free from Graffiti's traditional rules, to follow his own road and create a unique universe, full of distorted monsters, screaming flesh, hybrid sexual creatures, claustrophobic cities and hellish visions.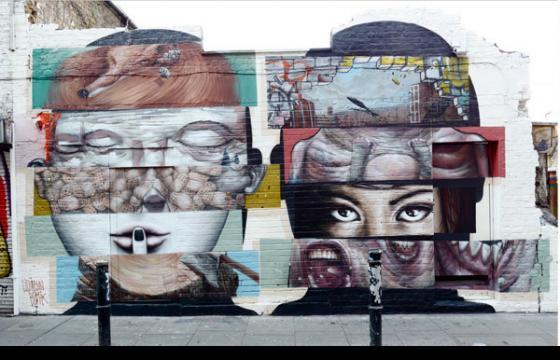 Juxtapoz // Tuesday, November 20, 2012
French muralists, Lilwenn and Bom. K of the DMV crew, combined efforts in painting an array of images resembling two heads. The mural was painted on the side of a building in East London.