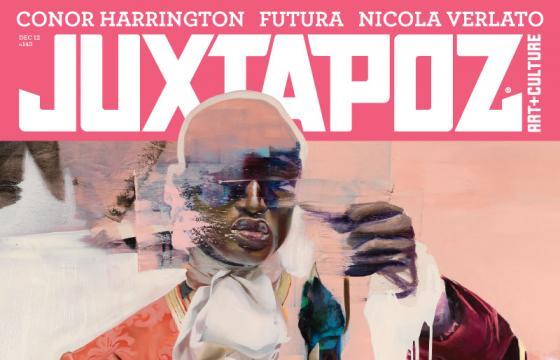 Juxtapoz // Wednesday, November 07, 2012
The end of year brings us to our closing issue of 2012, and who better than London-based Conor Harrington to grace the cover for a second time (scoring at home, October 2008 was his first cover). We lean heavily on painters and fine artists this issue with pieces on Nicola Verlato, Futura, Julie Heffernan, Marco Mazzoni, Grady Gordon, and Gregory Euclide, plus conversations with Jen Stark, Bob Dob, and a photo essay from the heart of Johannesburg.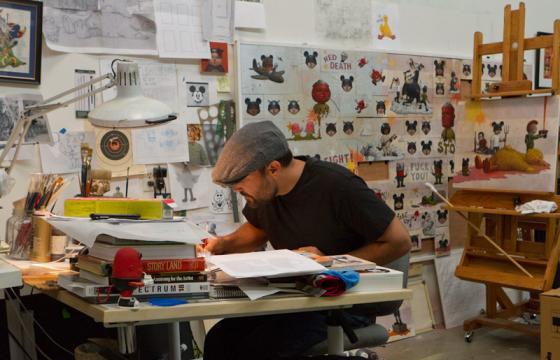 Juxtapoz // Thursday, November 01, 2012
We profiled Bob Dob in our upcoming December issue, but you should definitely go check out his opening at La Luz de Jesus, tomorrow, November 2 in Los Angeles. Mouseketeer Army features Bob Dob's American Flag mural, which consists of a combined 76 paintings measure roughly 96" x 50". Preview after the jump . . .