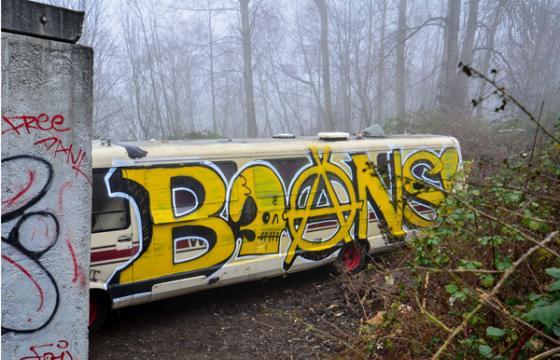 Graffiti // Tuesday, February 05, 2013
Out in woods in a blanket of fog, this RV appears sketchy! Now an anarchy sign and skull operate similar to a beware sign. "Boans" painted by Read More Books.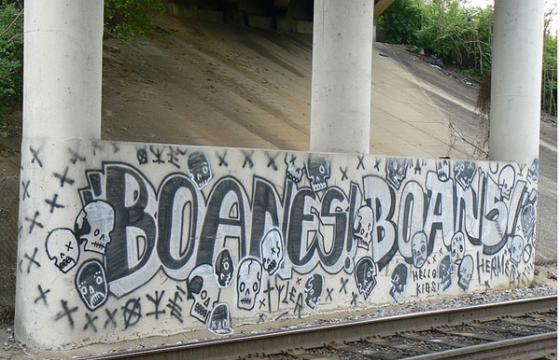 Graffiti // Wednesday, April 04, 2012
Boans, aka Read More books and a plethora of other names, painted a great skull collage with letters on the following wall.