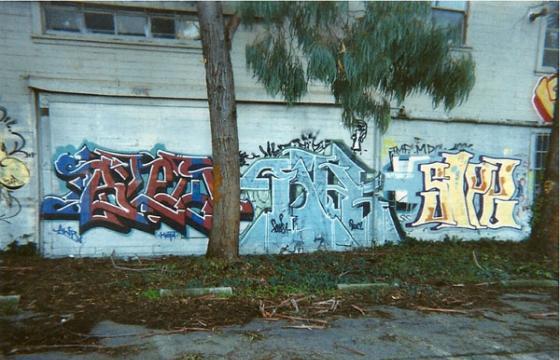 Graffiti // Thursday, January 03, 2013
It was a much different time for graffiti in San Francisco in the late 90's. Multicolored straight letters on the street were commonplace and a very lazy buff existed. Classic spot by Bles, Fokis, and Sope, with KR tags hanging out.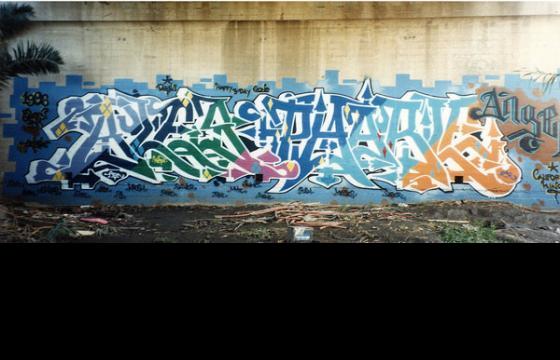 Graffiti // Saturday, December 22, 2012
This was a golden era in San Diego when the yards were filled with top-notch graffiti from all over. Bles and Phable has a lot of great work in these yards.Beautiful graffiti even by today's standards.